Amelia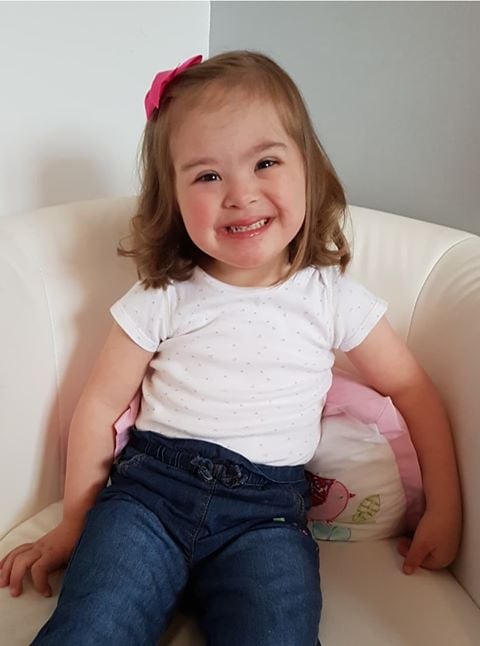 Amelia is 4 years old and is a little social butterfly. She is a very outgoing and communicative little girl. She loves meeting people and she lights up a room wherever she goes. We find people are just drawn to her and the positive effect she has on them is an absolute joy to watch. A cuddle from Amelia has and can transform someone's mood. She is gorgeous, cheeky, hilarious, clever and just an amazing little girl, who sends out such a positive perception of Down syndrome every single day.
Amelia loves to spend time with family and friends and usually ends up being centre of attention as she is a little performer. She loves going out, reading books, singing and signing songs and dancing.
Earlier this year Amelia had 11 inches cut off her hair, raising over £1,000 for a little girl who has leukaemia and also donated her hair to the Little Princess Trust. She started school in September and within a couple of days of we received numerous messages from parents welcoming us and saying how amazing Amelia was. She has settled into reception so well and is very well known in the school already, mostly due to her adorable, cheeky personality. She has recently been invited to join Majestic International Modelling Agency, loved her portfolio photo shoot and will hopefully be chosen to spread even more positive awareness for the Down Syndrome community!
The icing on the cake however, has been finding out that Amelia has now been chosen to be a WCAT Ambassador. We're absolutely delighted and can't wait to be involved in 2020. She has taught us so much in her short life. She spreads love and joy wherever she goes and asks for very little in return. She accepts everyone for who they are and holds no prejudices. Amelia May changes attitudes every single day just by being her ❤
You can follow Amelia on her Social Media by using the following links:
---
Chloe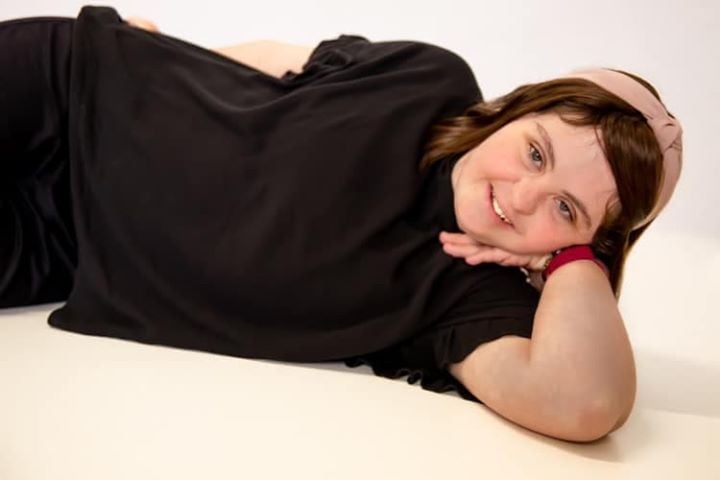 My name is Chloe, I'm 22 years old and I love to perform, sing, dance and act. I've performed in many productions with Dramatize, from small community performances to taking part in the Camden Fringe festival.
As well as performing I enjoy watching Miranda, cooking and I have a big passion for Makaton. I completed my Makaton training in levels 1 and 2, as well as singing and signing which I now use to teach my friends Makaton. I've also recently started an Instagram and Facebook account Chloe Signz with signs of the day and fun things I do. I really liked it when I joined singing hands as part of their young adult choir on stage at their Christmas show and people recognised me from chloesignz! I was so happy they liked my videos and they said it had helped them.
You can follow Chloe on her Social Media at the following links:
---
Jordan Grace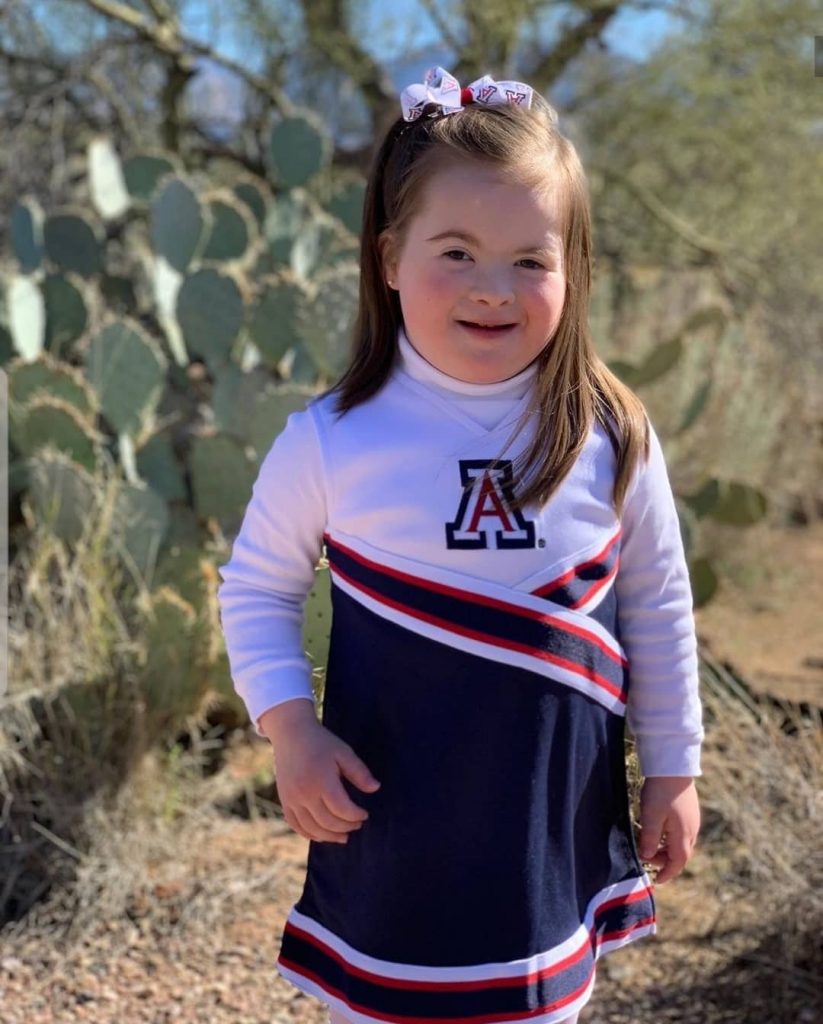 Introducing our incredible ambassador Jordan Grace from Arizona in the words of her mother.
"At twenty weeks pregnant our world collapsed when we found out our baby on the way had a heart defect, and that it was correlated with Down syndrome.
The genetics doctor was very negative and pushed for abortion twice. My heart was broken! According to him, our baby would never be able to feed or dress herself, she would be a burden to us and to society and most likely end up in an institution. The next few months of pregnancy were dark, I spent most days crying and begging God to heal her. I was scared to have this baby that wouldn't be able to do anything. I had never known anyone with Down syndrome, so I believed the doctor.
Our Jordan Grace will be six years old next month. She is such a light to this dark world, she is the example of who we all shall aspire to be. She loves her life, she lives each moment to the fullest, plays hard and loves even harder. She notices all the things in life we take for granted, enjoys the journey as much as the destination. She brings so much joy to our family and to strangers equally! We joined this secret society we never knew about, God healed me, he healed my heart and gave us a great gift from heaven we never knew we wanted.
Jordan Grace is a happy go lucky girl, she's ambitious, stubborn, hilarious, joyful, compassionate, loving, feisty, strong, she's amazing! There's so many things she has accomplished in her young age. The doctor was completely wrong, she does dress and feed herself, she learned how to read at four years old, she is in school and loved, respected and supported.
I share our story because it pains me to think of all those mothers who went to that same doctor and left without their precious baby. My heart hurts for all those little lives whose doctors and parents didn't see their worth. Jordan Grace is changing lives every single day ❤".
You can follow Jordan Grace on her Social Media using the following links:
---
Bella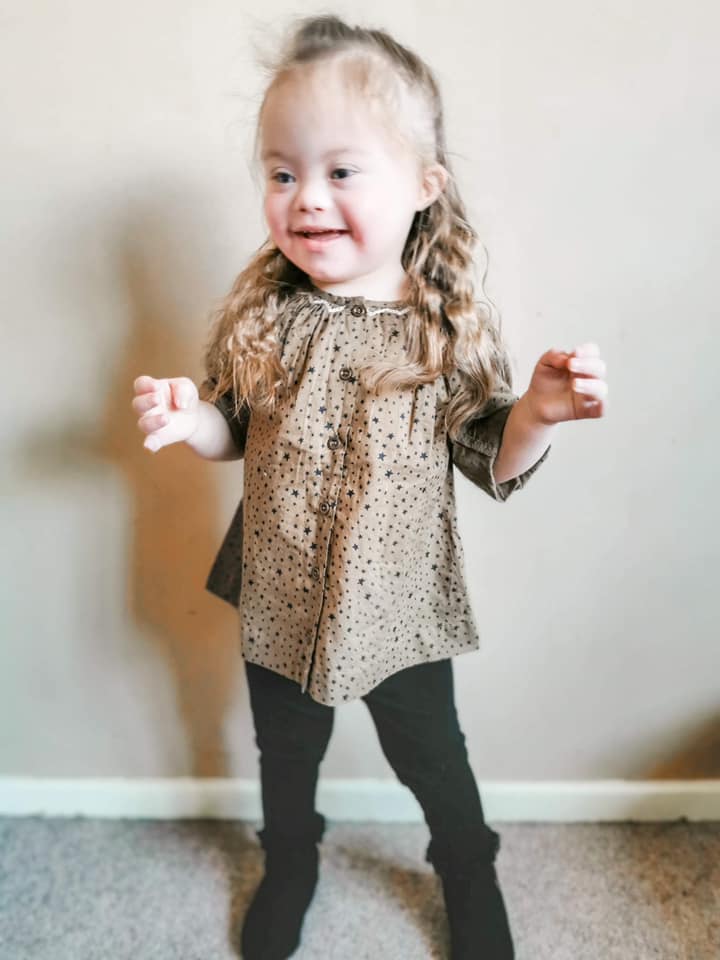 Introducing Bella
Bella is 3 years old and is our little firecracker, she has exceeded every milestone and has such an amazing personality, she brightens up any room.
Bella loves to dance, sing and she loves Mr tumble! Bella can communicate through speech and makaton and copies beautifully.
We have been working with Wouldn't Change A Thing for a while now, and we absolutely love everything they stand for and are trying to achieve. The world is so much better with Bella in it.
We are so proud to be representing Wouldn't Change A Thing and look forward to our time with the team.
You can follow Bella on her Social Media at the following links:
---
Caleb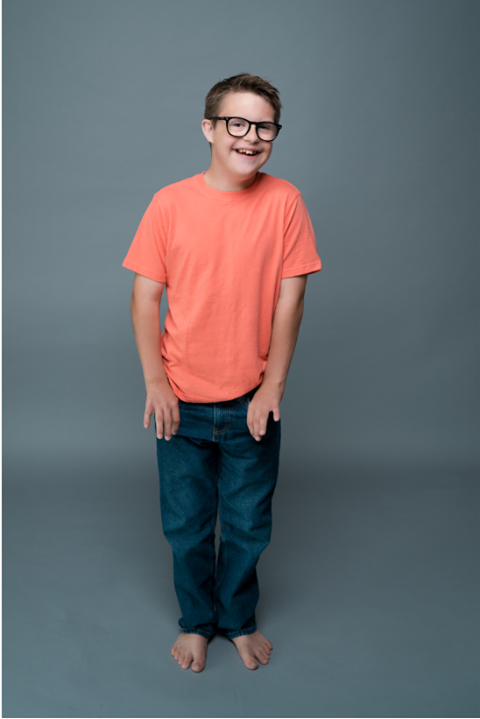 Hi everyone – this is our ambassador Caleb! He's an energetic 12-year-old living in Florida, USA. He happens to have Down syndrome, but that doesn't stop him from living his best life. Always on the move, he is a student, an athlete, a cook, model, dancer, and most importantly, a loved family member. Caleb is in 7th grade at his school and he participates in many clubs and after-school events there. He also participates in a number of sports throughout the year with our local Special Olympics team, including Equestrian, Track, Swim, Golf, Bowling, Softball and Basketball.

Caleb loves to cook and can be found most evenings helping Dad out in the kitchen at home, or helping Mom learn how to cook. He has been on the Cooking Stage at the Southern Women's Show with Dad – "Cooking with Caleb" and was recently on the Today Show featuring the cooking kit program Raddish Kids. He's hoping to take his cooking to an even more independent level this year and is branching out on YouTube too!

He's been modeling since 2016 – both runway and print, has recently signed with a few talent agencies and has filmed a commercial for Disney. He was featured in Vintage New York magazine in 2017 as one of the "new faces changing perceptions" about Down syndrome. He loves to dance on-stage and has performed in front of hundreds at Talent Shows. He loves traveling and has been to Italy, Greece and the Caribbean many times.

He loves his family and is passionate about giving back to his church and community. "Let's Do It" is his motto, and not much stands in his way! We are thrilled to be a part of the "Wouldn't Change a Thing" ambassador program and look forward to helping share the message that having Down syndrome can actually be pretty awesome!
You can follow Caleb on his Social Media using the following links:
---
Connie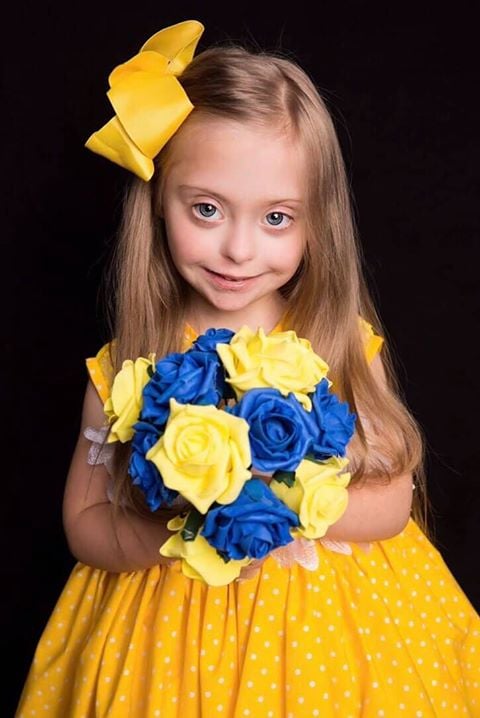 Introducing fabulous Connie.
"I'm Connie and I've just turned 6 years old. I couldn't wait to make my appearance and meet my Mummy and Daddy, so just to keep them on their toes I arrived 8 weeks early. From that day on I have continued to keep them on their toes and surprise them daily. Them Doctors didn't know anything and said I might not achieve much, but I think I'm achieving loads thanks!
I love learning and enjoy school. I have loads of friends and I'm a bit of a party animal. I really love my fashion and did you know I'm also a professional model? The doctors never mentioned that might happen.
I think I'm pretty perfect and I know my family love me very much and everyone that knows me, wouldn't change a thing about me."
You can follow Connie on her Social Media using the following links:
---
Evan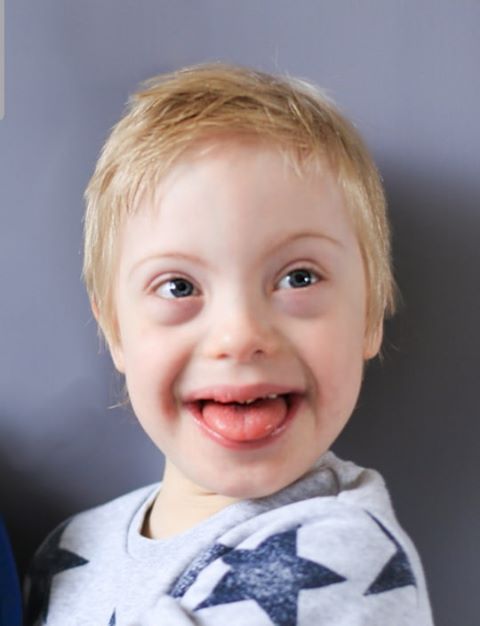 Next we are very proud to introduce Evan. One of our 2020 ambassadors and also one of our original children from our first video – 50 mums.
Since that viral video leapt into the spotlight Evan has been involved in several other campaigns, including Downright Beautiful and Down with Disney. The new Wouldnt Change A Thing book is the one his mum is most proud of, as it'll have the most impact on people's lives. He was a little monkey during the photo shoot and like any other 5 year old who doesn't want to do something, he didn't comply. The second shoot was better though and the photos show his lovely, cheeky character more.
Evan may still not be able to speak and heavily relies on Makaton to get his point across, but he loves playing with other children and making friends.
Sometimes words aren't needed, just love and friendship and Evan has those qualities in abundance.
You can follow Evan on his Social Media using the following links:
---
Nina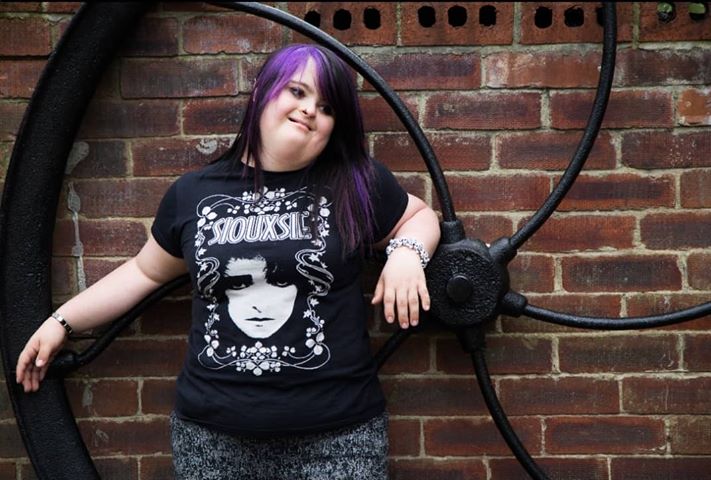 Introducing our very cool ambassador Nina. She is 19 and has always been fully accepted in the area she lives and has been treated the same as any other child. She went to a mainstream nursery, mainstream playgroup and then resourced educational nursery, followed by resourced primary and was dual schooled at high school. Her mainstream school was a language academy and she excelled in German and French but also learnt some Gujarati and Japanese which she loved. She also went on all the school trips to London, Paris, Berlin and Barcelona! She coped exceedingly well with different timetables, two lots of uniform and 3 lots of pe/games kit, knowing what she needed and when.

Other kids have looked up to her and she is fantastic with the younger generation. She got on well with her peers at both settings and still keeps in touch with some of her high school friends, including the boy who took her to her prom. Her peers voted her prom queen!
She is now on her fourth year at college and has just finished media, where she obtained a Btec in the subject in all areas. She is now on the route out of college studying to improve her maths and English levels and doing two full days work with the hope of gaining employment. She is a typical student in every way. She loves the hustle and bustle of college life including the refractory and the Starbucks on campus. She couldn't wait to leave school to have some piercings and to dye her hair – currently red purple and black but it has been blonde and black, black and red! She has a nose piercing, 4 ear piercings and is planning a galaxy skull tattoo. She is also very good at applying her own makeup, including eyeliner which is her staple look.
She is very popular everywhere she goes and has her own unique goth/rock style. Her speech is excellent, she loves live music and trying out all the drinks in the bar (yet to find a drink she doesn't like) and makes an excellent cocktail. A proper party girl!
Nina has a fantastic sense of humour and is quite a character. She has a fabulous joie de vivre and a very caring and kind nature ❤❤❤
---
Matt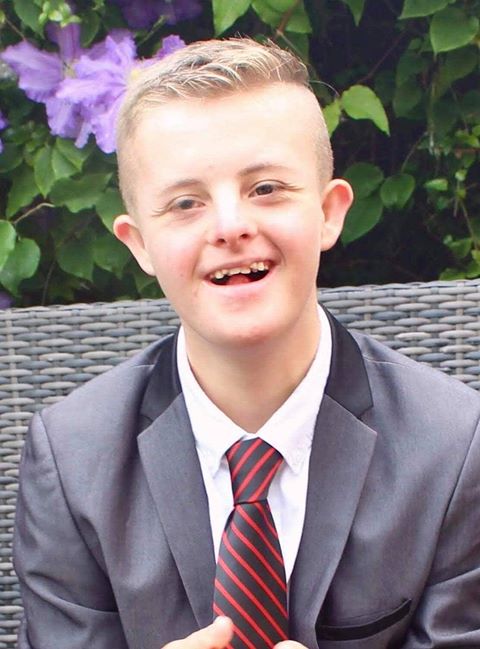 Our next ambassador highlight for you is the wonderful Matt!
Matt is 16 and, in some ways, is just a very typical 16 year old male! He enjoys going out, looking cool, seeing friends, eating fast food, watching the football, playing sports and … girls! He LOVES girls! In other ways, Matt couldn't be more different. He can't speak a word, he wouldn't have a clue how to relate to girls or friends in the way usual people would. He loves to play repetitively with dolls (he has 46, so far,!) And he only eats 3 things – chips, baked beans and toast.
Matt was born with a heart defect, but it never slowed him down and he was quick to learn when he was young. He met all his physical milestones at the same time as his typical peers. He was incredibly sociable and very loving, toilet trained, spoke 30 words and used 200 signs at the age of 2 1/2. But everything changed just before his 3rd birthday. He stopped playing with toys, started flapping and spinning, stopped interacting with others, hated to be touched or cuddled. All his words and signs disappeared and he became a totally different child. He was diagnosed with Autism and we now had a child whose diagnosis wasn't just DS. We had to start the process of trying to help him learn once more.
Matt has never spoken since, yet uses 50 signs regularly. He had a diagnosis of ADHD when he was 9 and was the busiest, fastest, most impulsive child I'd met. He needed constant , round the clock supervision and honestly being Matt's mum has been hard work!
When he was 12, Matt got sepsis. We still to this day don't know what the cause was, but it put him in hospital, fighting for his life. It ate away part of his eye, and attacked all his major organs, and he ended up in ICU, with a 50/50 chance of making it. Thankfully, he survived! And he seemed to get better, only for the doctors to find out that the infection had now gone to his heart. We were told to prepare for him to die and there was nothing more they could do. Thankfully, Birmingham Children's Hospital offered to take him and although the odds were incredibly low, they said they would perform open heart surgery. After a total of 4 months in hospital, 12 blood transfusions, 7 different surgeries and 6x daily IVs for 12 weeks, he came home and has been completely well ever since!
The teenage years for Matt have actually seen him calm down, and become a lot more sociable and relaxed. He is still incredibly mischievous, but he now loves people and loves hugs. (He also loves hitting random strangers, for fun, but we are working on that!) He loves his special school, and though he is miles behind academically, he is gaining real independence skills.
He is a season card holder at Nottingham Forest can bounce for hours on a trampoline, loves holidays and swimming. Where Matt excels though, is in sports. He loves all sports and does one every night of the week at various clubs.
Matt is happy. He may be hard work and need 2:1 support at all times in the community and sometimes being his mum is hard. But thanks to respite and friends, Matt is able to enjoy an excellent life. He is healthy and happy and as far as he is concerned, he wouldn't change a thing! That is why, as an ambassador for WCAT, he wants to show everyone that challenges are part of life. But if you don't quit, stay positive and always look for the best, life is good! (And that goes for Mum too!)
---
River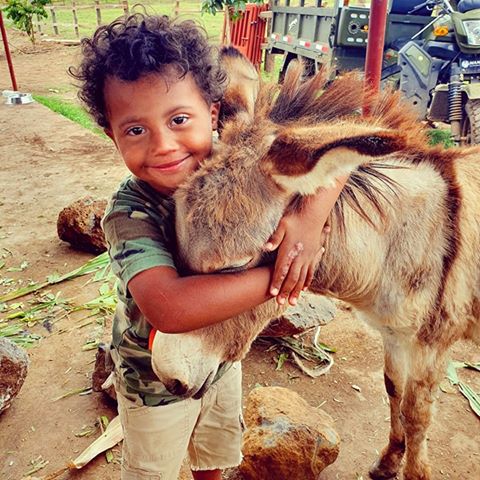 Our next ambassador is all the way from Tanzania and lives in a small town at the bottom of Mt Kilimanjaro. He's half Welsh and half Tanzanian, and lives with his parents and older brother Skyler.
"River made a flying entrance into the world and gave us everything we didn't even know we needed. He flipped our world on its head and it was the best thing that could have happened to us. We didn't know River had Down syndrome until he was 6 months old. He was born in the UK, and for months and through many appointments it was completely missed. It wasn't until we had moved back to Tanzania that we finally had him diagnosed.
Nothing changed for us, we had been blessed with 6 months of just getting to know our new baby and already knew he was amazing. We hadn't had the initial fear of being told at birth, we hadn't had to face numerous medical tests or been overloaded with information about the things he would never do. Luckily, River is completely healthy and hopefully it always stays that way, although we will face what the future holds for us together.
Rivers diagnosis feels like so long ago. Since then we have just carried on with our lives, and it's a wonderful life that I wouldn't change for anything. We've learnt so much from River and so has the community that we live in. There is such a negative perception of disability here in Tanzania, yet River is showing that it doesn't need to be so feared.
Yes he has Down syndrome, but it's such a small part of him. He is River. He is mischievous, determined, clever and so, so funny. Having a child with down syndrome can be a mix of wonderful moments and constant thoughts of whether you are doing every possible to give them a great life. Can it be hard? Yes. Can it be a worry? Yes. Is it worth it? Absolutely!!!! The good by far outweighs the bad and I wouldn't want to swap places with anyone".
You can follow River on his Social Media using the following links:
---
Ben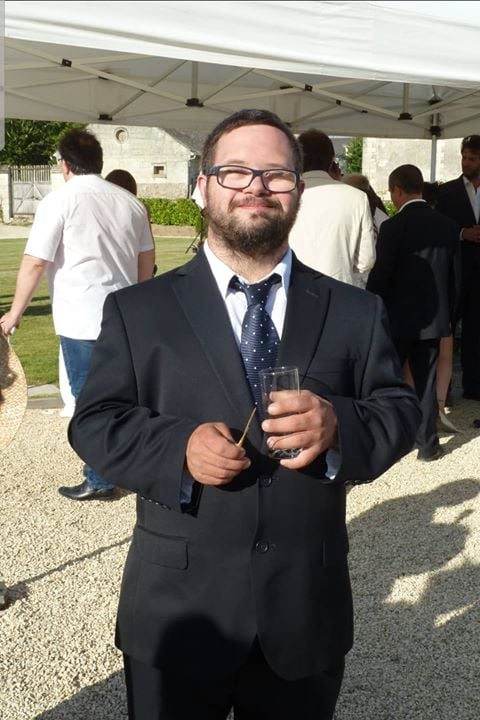 Next we would love to introduce our wonderful ambassador Ben!
Ben was born in 1988 when very little information was available and we were told by the paediatrician that he'd never be able to read or write, to play football or ride a bike – he has achieved all of those things and many, many more. He is now 31.
During his first year he and his mother made many visits to their local hospital, whenever a new baby with Down syndrome was born, and he charmed the new parents with his winning ways – the main idea was to encourage the parents to bond with their baby as, at the time, 50% of babies with Down syndrome were being left at the hospital for adoption. When he was born, this was also offered to his Mum.
These visits were enabled by one of the midwives there, Mary, but when the paediatrician found out about them they were banned from the hospital. He felt that Ben was so able that the new parents may be disappointed if their babies didn't reach the same goals!
So his Mum moved on to creating a book, 'Just Kids', showing photos of around 25 children with Downs (including Nick Kershaw's son, which greatly helped with publicity!) and their achievements to date. With Mary's support, 'Just Kids' was delivered to every hospital in the UK, free of charge, by Bounty Pack and given to all new parents of babies with Downs for the following 10 years.
When he was 3 he moved to farm in France, so he was raised speaking French. We had many battles throughout his time in France, mainly with education as they still didn't believe that children with Downs could ever learn to read or write.
He returned to the UK in 2002 when he was 13, following numerous demonstrations and petitions when he became one of the 2,000 disabled children in France with no secondary school to go to. They were not allowed into mainstream school and all the special schools were full. Once in the UK they found him a superb special school where he learnt to read, write and speak English in one term! He also got 2 GCSEs at the age of 16! He also got himself a week-end job in McDonald's where he stayed for 8 years, which has got to be worth a medal!!
He loves acting and has had tiny parts on various TV programs including EastEnders (which, as he used to say in his talks, if you blinked you would have missed him!), a Muller yoghurt advert, a Co-Op advert , an anti-bullying campaign video for Mencap, which he found extremely hard to do as it was so personal, but he insisted.
He was asked to be the poster boy for the Co-Op when they were raising money for Mencap and used to love going into the Co-op and see himself on the posters in the shop! At the end of the appeal he was asked to represent Mencap at the award ceremony and collect the cheque on their behalf for over £7,000,000 that the Co-op had raised for them – he was so proud!
He was also on the front cover of BILD's book 'The Essential Guide to Health Care for Adults with Down syndrome' and many other varied publications across the country.
At 18 one of his PAs was a musician with a recording studio, so he wrote and recorded his own rap song 'My name is Ben' which is on YouTube and he is still a very keen wannabe pop star! In his early 20s he and his Mother spent 6 weeks as volunteers in a special school in Tanzania – he learnt more Swahili than she ever did and needless to say the kids just loved him! He's been an avid Harry Potter fan since the first film came out in 2001 – so never say anything rude about Harry Potter on FB as you will get a severe message from Ben, defending him to the hilt!!
He has now been living in his own house (with support during the day) for 4 years and is extremely proud to be doing so – he loves cooking (and eating!), hates washing up, cleans the house beautifully when he puts his mind to it and loves being independent. He even has a T shirt saying 'I'm the Boss' just in case his PAs might ever forget!
Ben has tried in many ways throughout his life to improve people's views of Down syndrome, and at present is a bit at a loose end as to what to do next. He is so pleased and proud that he has been chosen as an ambassador for WCAT and feels that this new project will really spur him on again.